When we hear about the Great White Mountains in the United States, we immediately think of hiking. But sometimes we get confused which one will be the best White Mountain hikes. Hence, it is quite challenging to choose the best trail. Because there are just lots of places that offer beautiful views in the White Mountains.
The summer season has started in the USA. So it is high time for planning hiking, especially in white mountain. And I am sure that you are looking for the best white mountain for an adventurous hike. If you are inexperienced in hiking then there is nothing to worry about. Because there are some white mountains which you can easily choose as your hiking place as a beginner. Additionally, you can find the diversity of hikes in the white mountains that are also accessible for all kinds of hikers. Here I have listed 10 best white mountain hikes for you.
10 Best White Mountain Hikes!
Hiking is a very interesting and easier journey. It is the best way to exercise and moreover, it is helpful for abating your stress. If you love hiking then you know that the White Mountains are famous for hiking. Besides, you should select the best white mountain hikes. So I will provide you with short guidelines below about the best white mountain hikes in the United States. Because there are lots of options which will put you in confusion.
1) Franconia Ridge Loop Trail: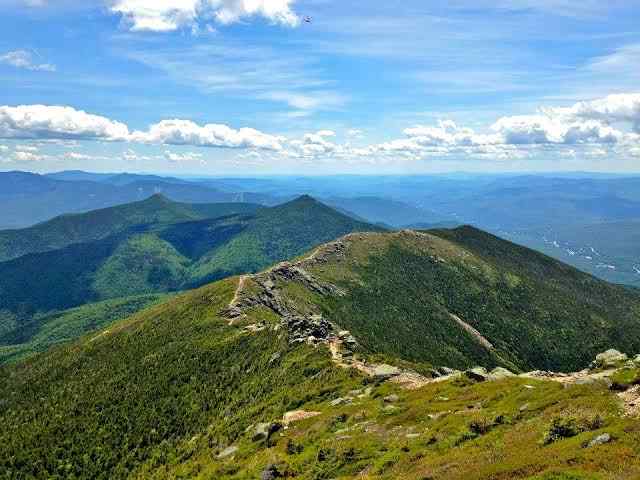 The Franconia Ridge hike is one of the best white mountain hikes. This hike is popular as well. It is a mountain range which is located in the White Mountains of the United States of New Hampshire. Most importantly, it is the second-highest range of peaks in the White Mountains. This is an excellent place for relaxation and even if you want, you can camp there for enjoying both sunrise and sunsets. Yet there is a warning issue. This amazing hike will offer you rough weather sometimes. Therefore before going out in that place you must check out the forecasting so that you can avoid any type of dangerous and uncertain event.
It is estimated that it will take up to 6 to 8 hours to hike this Franconia Ridge. In a day, more than 700 hikers opt for this Franconia Ridge as their hiking destination. Therefore, it will be the best selection for hiking for enthusiastic people.
2) Bald-face Mountain Loop: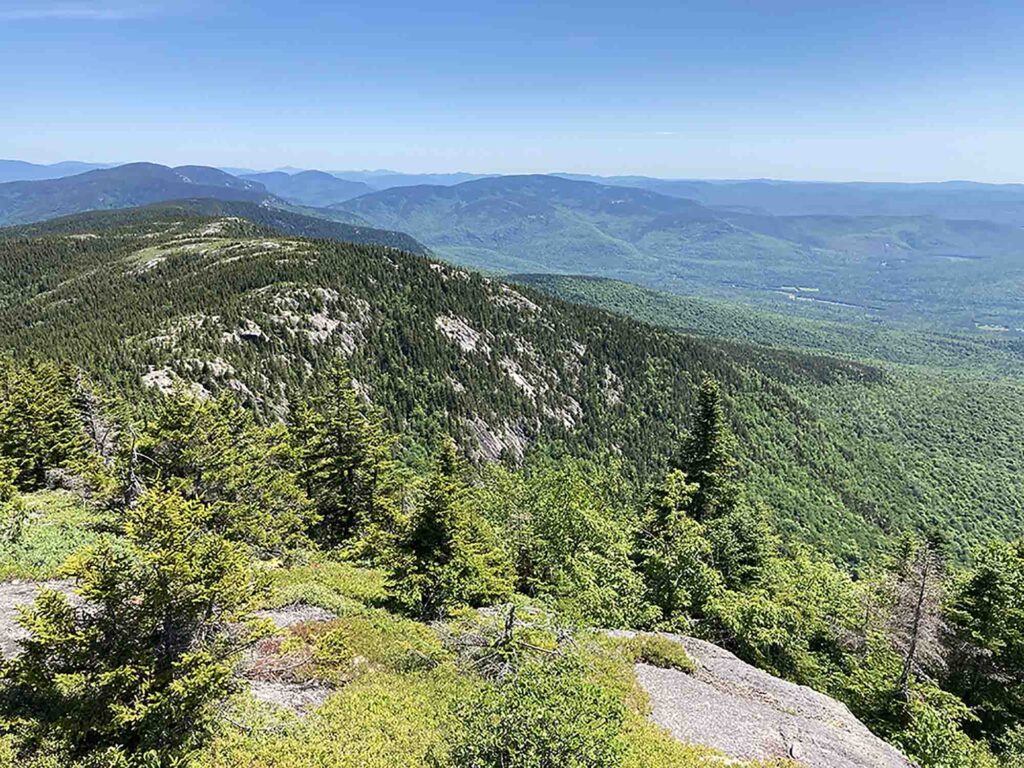 This snowshoeing Bald-face mountain is another famous New Hampshire's highest peak. It is considered a very challenging route with a classic loop. The Bald-face Mountain is actually located to the West of the New Hampshire/ Maine State line. It will take almost 6 hours on average. But if you want to have a short break while hiking then the time can get longer.
There are actually two summits; such as: South Bald-face and North Bald-face. These two summits are fairly open and offer fantastic views of Mount Washington to the West. However, the north-loop is relatively challenging. Another thing is – you can visit this beautiful trail with your pet. Above all, this mountain loop is quite risky for inexperienced hikers.
3) Mount Chocorua: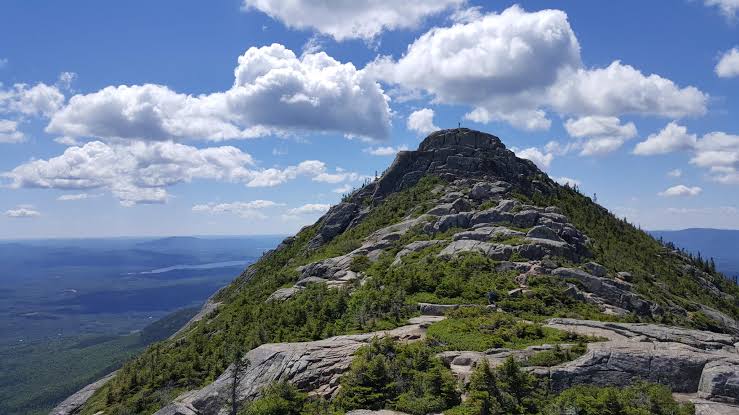 Mount Chocorua is one the best white mountain Hikes for the people of the United States and is a part of the Sandwich Range. It is 3478 feet (approximately 1060 meters) in height and is located in New Hampshire. This mountain is quite challenging for hiking and will not take more than 3.5 hours (8.4 miles in total) each way on the Champney Falls Route. But it will entirely depend on your hiking speed. Hence, this Champney Falls Route is the easiest route ever. That's why I mentioned the time of visiting the Champney Falls route. Overall, I can assure you that his mountain is very beautiful and also popular among all the hikers. Even at the time of hiking, there is the possibility of meeting new people and exploring new things.
4) Mount Willard: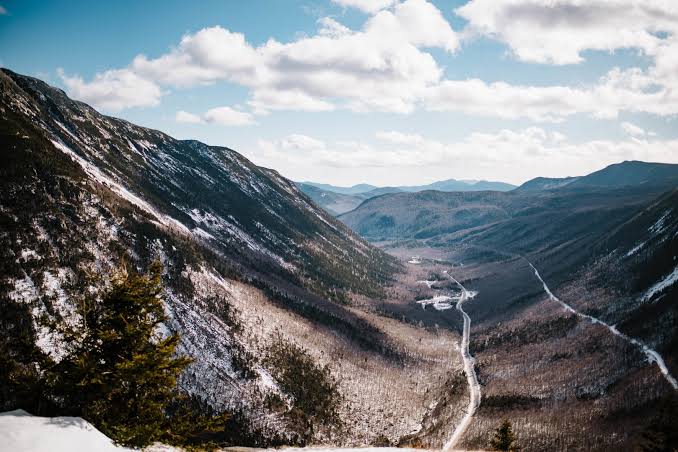 Mount Willard is quite an easy hike and the most popular trail for all levels of hikers. This hike will offer you breathtaking views of Crawford Notch State Park in the white mountain. This is not only popular for hiking but also for trail running along with snowshoeing. So if you go hiking for once, I am sure you will have a great hiking time there. Hence, Mount Willard is the best option for beginners.
5) Mount Moosilauke: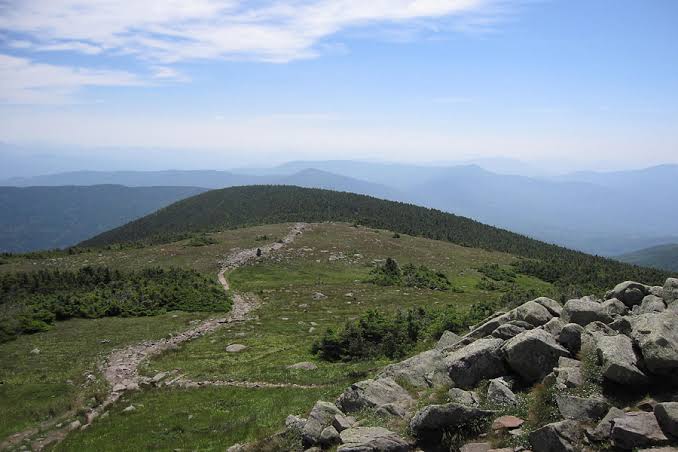 Mount Moosilauke is not terribly steep at all. Moreover, this is a great hike among the hikers. However, it is a moderately challenging trail. This is not suitable for beginners. So beginners, you should not select this mountain as your hiking place for the first time.
This mountain has a very beautiful forest, you know! If you want to experience a night in Mount Moosilauke, then I am pretty sure your hiking night in this white mountain will be amazing. You can visit this beautiful trail from September through May. Because these are considered the best times to visit this trail.
6) Artists Bluff Trail: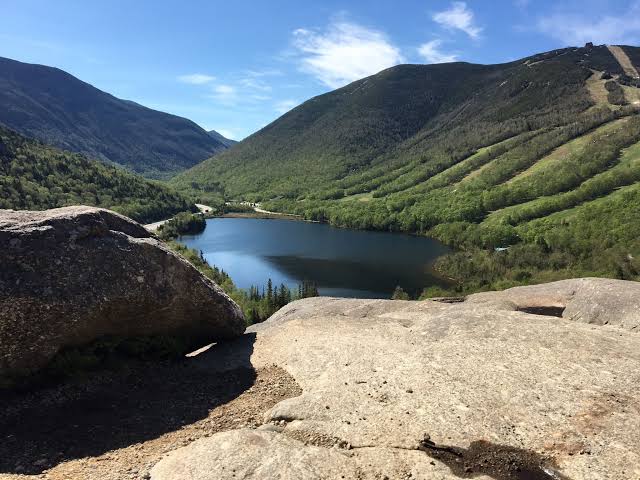 The Artists Bluff Trail is located in Franconia Notch. This friendly trail is relatively one of the easiest as well as most popular hikes in NH. Moreover, it is the best short hike in Franconia Notch where you can spend time with your family. Though there are few steep sections and if you take little children then you must help them navigate. And yes, this is a pet-friendly trail. So your pets are allowed on this hike. Overall, you can consider this trail a very friendly spot.
7) Presidential Traverse: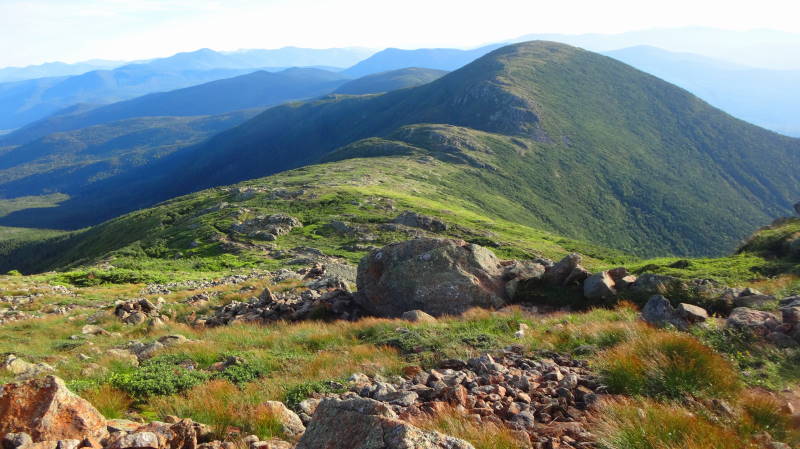 The Presidential Traverse is one of the excellent and well-traveled hikes in white mountain. Sometimes it is considered a dangerous trek over the Presidential Range of New Hampshire. This challenging hike is located 35 miles from North Conway. It is considered one of the most well-traveled hikes. And you can usually complete this one within two or four days. The warmer season is the perfect time for hiking in the Presidential Traverse. So you can choose this one in July and August. But if you are a professional or an experienced hiker then you can hike on this trail almost every season.
Therefore, if you have a plan for hiking on this trail then you should have a close watch on the weather and also try to bring a map with you.
8) Welch-Dickey Loop Trail, Waterville Trail: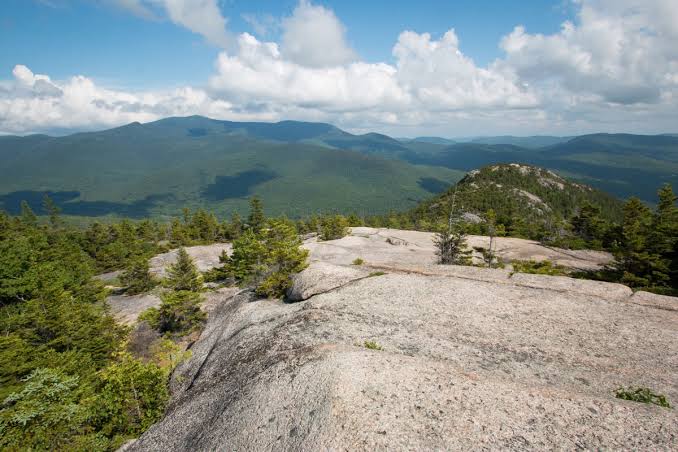 The Welch-Dickey Loop Trail is located in the Southern Part of the White Mountains National Forest. It is another the best White Mountain hike ever. But this train is not that busy like other hikes. So it will be a great place for you if you want to go away from your crowded city and want to have some relaxation. This trail is a challenging route. So especially in the rain, you must be careful. Because in rainy times, the granite edges in the trail sometimes become slippery.
9) Tuckerman Ravine to Mount Washington: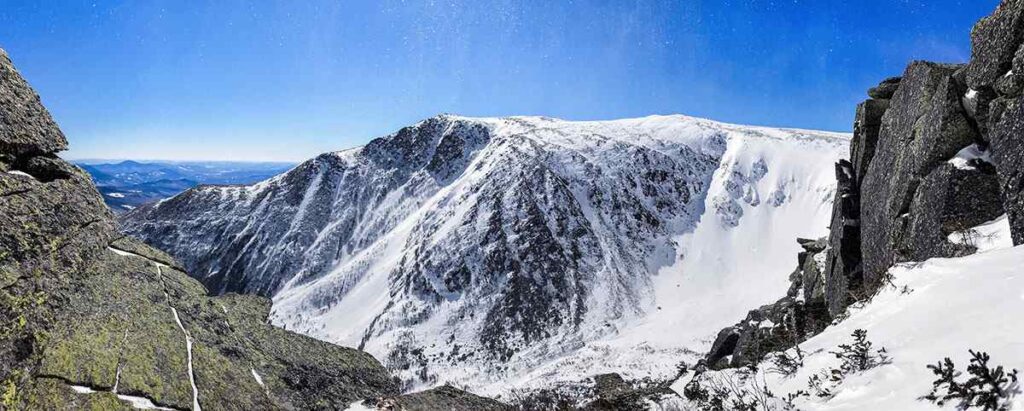 Tuckerman Ravine Trail is one of the most popular routes ever known. This trail is from Pinkham Notch. According to some hikers, it is the most difficult hike. If you want to hike this trail then you must be prepared to face any kind of situation like bad weather. Try to bring and carry proper gears because the situation in the trail can turn worse at any time. You may sometimes face severe wind or snow and severe storms. So it is wise if you contact the Pinkham Notch Visitor Center or Mount Washington Observatory Forest before going hiking on this trail. It is more or less a very challenging trail. Moreover, still I will say this trial is worth it! Because while hiking, this trail will give you incredible views that you cannot forget.
10) Arethusa Falls: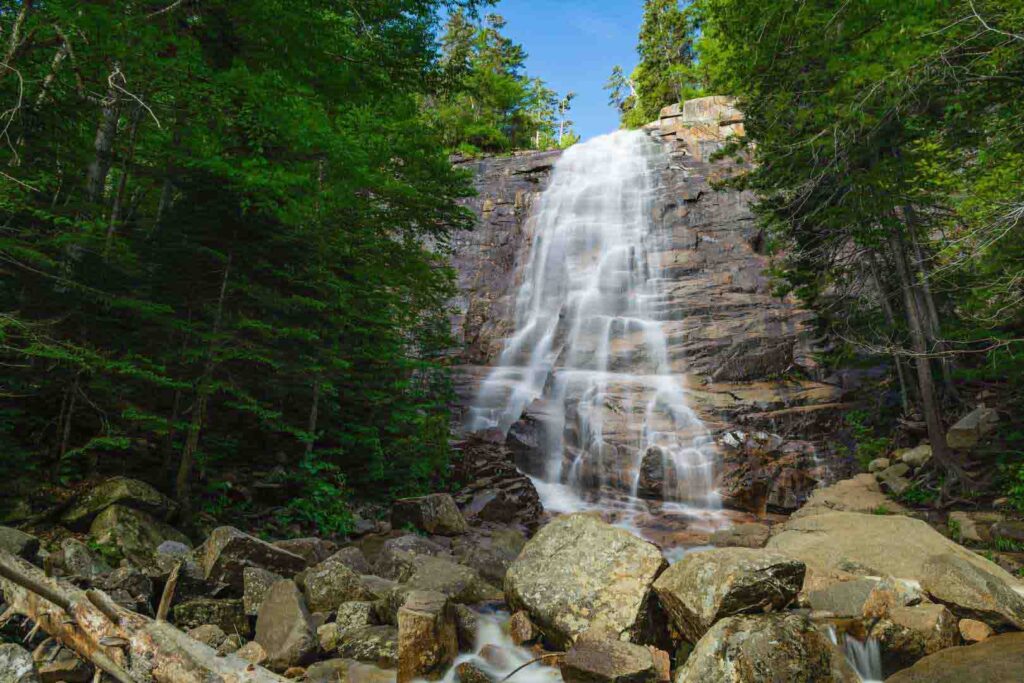 Arethusa Falls is basically an incredible waterfall that is in the white mountain of New Hampshire in the United States. It is one of the tallest waterfalls in the United States. Hence, according to some people, it is the best waterfall in New England. This one will offer you breathtaking views along with its rushing waters. Overall, it is a family-friendly hike. So you are most welcome to visit this tremendous place at least once in lifetime! This trail is really suitable for hiking date as well.
Last Words!
Hiking in the mountains is undoubtedly one of the best thoughts for exploring nature. But if you want to have a different hiking experience, you should choose among these best white mountain hikes as your hiking destination!
I think this year is the perfect time for having such outdoor exciting adventures like hiking in the White Mountains. Because due to the COVID pandemic, we have almost been deprived of having fresh air and beautiful nature. So it will be the best option to choose the white mountains as a hiking destination for avid people! Therefore, if you get an opportunity for hiking, especially in the great White Mountain then DO NOT miss this opportunity!